An introduction to Buddhist meditation.
Wednesdays | 7:30 – 8:30pm. Hybrid event (online and in person spaces).
Our beginners classes are a great way to sample meditation for the first time or to get refreshing support and clarity to help you set up a regular practice.
No need to book if attending online (TBC), to attend in person we are currently operating a booking system. Book an online place by signing up to our website and booking on the 'events' page.
Full instructions will be given including how to sit comfortably in a chair or on cushions on the floor. We'll introduce our meditation practices, one each week – either the mindfulness of breathing which develops calm, focus and wholeheartedness, or a loving kindness (metta bhavana) meditation which develops emotional strength.
There is plenty of time for questions and discussion.
Why meditate? Some of our meditators share their experience here
You don't need any special clothes for meditation, just wear comfortable trousers or a loose skirt so you can bend your knees.
What do I need to do to prepare?
Find somewhere quiet to sit and let anyone else in your household know that you are going to meditate so you would prefer not to be disturbed. You might want to get ready a comfortable seat, or meditation cushions or a meditation stool. We will give advice on sitting posture as part of the meditation session.
Do I need any previous experience of meditation?
No, these sessions are suitable for complete beginners and anyone wanting to refresh their practice.
---
Advayamati offering guidance on setting up a meditation posture (Part one)
Advayamati offering guidance on setting up a meditation posture (Part two)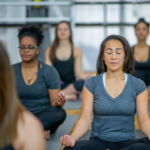 7:30pm - 8:30pm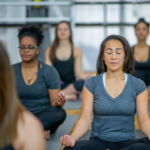 7:30pm - 8:30pm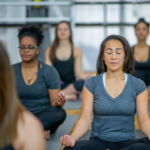 7:30pm - 8:30pm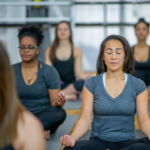 7:30pm - 8:30pm