If you're familiar with the mindfulness of breathing and Metta Bhavana and are interested in practising in Triratna, just come along!
We're keen to develop a culture of generosity so there is no charge for these sessions, but we'll invite you to give what you can. Of course you don't have to give anything if you don't want or can't afford to, but we hope you'll be able to contribute appropriately to the running costs of the centre so more people can benefit and the Sangha can grow. Suggestions are given, but rather than donate each time you come along, why not support the centre with a monthly direct debit – please give generously!
In this group we draw on the dharma to support each other as we engage with ecological issues. We seek to develop and deepen our spiritual practice in this way, opening heart and mind more fully to wisdom and compassion. The group is open to anyone with a regular dharma practice and is facilitated by […]
For our final event of the year, we will draw together our collective threads of dharma practice and explorations of the Buddha's noble eightfold way. Traversing time, we will consider both the path we have already walked this year and the journey to come as we cross into winter and onward to 2021. Suspending space, […]
Our next full moon puja will be dedicated to the Buddha Amitabha, the red Buddha of the Western Realm 31/10 7.30pm This devotional session will include readings, puja and chanting with Naravira and the puja team, Jay, Merry and Patrick. Next dates:Weds 30 Dec time tbc https://us02web.zoom.us/j/86830055962 If you are having trouble joining the session, […]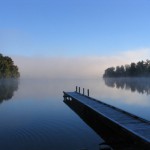 Come and join this friendly lunch time drop-in class, for those familiar with mindfulness of breathing and metta bhavana meditations…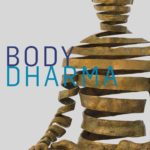 Join us for one of our classes integrating body-based practices with meditation.
A lively evening of talks, discussion, meditation and ritual. Open to everyone practising with the Centre