If you're familiar with the mindfulness of breathing and Metta Bhavana and are interested in practising in Triratna, just come along!
We're keen to develop a culture of generosity so there is no charge for these sessions, but we'll invite you to give what you can. Of course you don't have to give anything if you don't want or can't afford to, but we hope you'll be able to contribute appropriately to the running costs of the centre so more people can benefit and the Sangha can grow. Suggestions are given, but rather than donate each time you come along, why not support the centre with a monthly direct debit – please give generously!
We welcome everyone to our classes. Some people of African, Asian or mixed heritage may find these particular classes at the London Buddhist Centre supportive alongside our Bristol classes. London Buddhist Centre Sundays 4 – 5.30pm via zoom To connect locally, contact Advayamati: advayamati@gmail.com Watch/listen to Advayamati's reflections on 'Black Lives Matter: 'I'm black, I'm white, […]
In this group we draw on the dharma to support each other as we engage with ecological issues. We seek to develop and deepen our spiritual practice in this way, opening heart and mind more fully to wisdom and compassion. Theme for 21 March: Heart like the Ocean – the Peaceful Bodhisattvas The peaceful Bodhisattvas […]
Riding the wave takes skill. Hone your abilities and choose your course through the storms of push and pull. Drop in to our friendly group, get to know some like-minded people and learn to navigate the 'Worldly Winds'. Inspired and guided by Vajragupta's 'Sailing the Worldly Winds'. You can join us any time from 6:45 pm onwards if you'd […]
Join us for readings, meditation, mantra and puja 7.30pm https://us02web.zoom.us/j/83702381821 If you are having trouble joining the session, email techsupport@bristol-buddhist-centre.org and we will try and help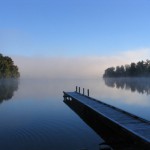 Come and join this friendly lunch time drop-in class, for those familiar with mindfulness of breathing and metta bhavana meditations…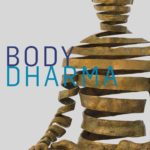 Join us for one of our classes integrating body-based practices with meditation.
A lively evening of talks, discussion, meditation and ritual. Open to everyone practising with the Centre