If you're familiar with the mindfulness of breathing and Metta Bhavana and are interested in practising in Triratna, just come along!
We're keen to develop a culture of generosity so there is no charge for these sessions, but we'll invite you to give what you can. Of course you don't have to give anything if you don't want or can't afford to, but we hope you'll be able to contribute appropriately to the running costs of the centre so more people can benefit and the Sangha can grow. Suggestions are given, but rather than donate each time you come along, why not support the centre with a monthly direct debit – please give generously!
This is an opportunity to meet Sangha friends (in addition to on zoom) and enjoy the outdoors together. We will split into smaller groups, not larger than 6 and can have a rest & reshuffle half way through. Maximum attendance 12 (ie 2 groups of 6) When: every 2nd and last Monday of month, 11-12:30 April […]
We welcome everyone to our classes. Some people of African, Asian or mixed heritage may find these particular classes at the London Buddhist Centre supportive alongside our Bristol classes. London Buddhist Centre Sundays 4 – 5.30pm via zoom To connect locally, contact Advayamati: advayamati@gmail.com Watch/listen to Advayamati's reflections on 'Black Lives Matter: 'I'm black, I'm white, […]
Warrior Puja  drawing on the Shambhala Warrior mind – training verses compiled by Akuppa, and calling on Green Tara.  Put down the leaden burden of saving the world alone and join with others of like mind.  Align yourself with the forces of resolution. In this group we draw on the dharma to support each other as we […]
Breaking news! From May – our sessions will move to Weds eve – 1st session Weds 5 May and then the 1st Weds of the month after that. About these sessions: We run meditation and buddhism evenings for those 35 and under. There are also walks and meet ups too. The events are set up […]
A puja for the early birds this month – 7.30 am with Taranita and puja team Join us for readings, meditation, mantra and puja zoom link: https://us02web.zoom.us/j/83663921622 If you are having trouble joining the session, email techsupport@bristol-buddhist-centre.org and we will try and help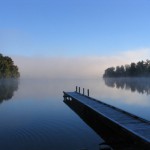 Come and join this friendly lunch time drop-in class, for those familiar with mindfulness of breathing and metta bhavana meditations…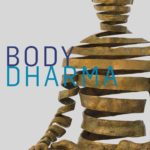 Join us for one of our classes integrating body-based practices with meditation.
A lively evening of talks, discussion, meditation and ritual. Open to everyone practising with the Centre