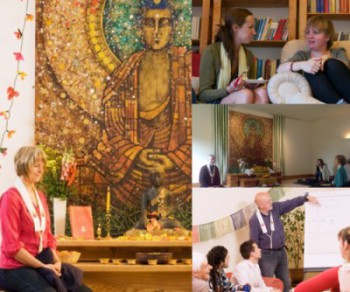 Whether you're looking to find a little peace, make better choices, enrich your life or to find a meaningful spiritual path, you'll find something here for you. Our six week introductory courses are the best way to try some Buddhist tools for living for yourself, or you can get a taste of Buddhist meditation at one of our drop-in sessions on a Thursday lunchtime or one Saturday morning a month.
We're keen to develop a culture of generosity so there is no charge for these sessions, but we'll invite you to give what you can. Of course you don't have to give anything if you don't want or can't afford to, but we hope you'll be able to contribute appropriately to the running costs of the centre so more people can benefit. (Each visit costs an average of £11)
Monthly Saturday Morning Meditation, 10 am – 1 pm
 8 Sept , 27 Oct, 24 Nov
Awareness is revolutionary – Sangharakshita Our lunchtime drop-in classes are a good way to sample meditation for the first time.  Full instructions given including how to sit comfortably in a chair or on cushions on the floor. We'll introduce one of our meditation practices – either the mindfulness of breathing which develops calm, focus and […]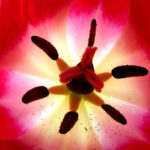 Try something new on a Saturday morning – full introduction to two effective meditation practices – suitable for complete beginners.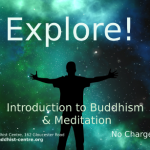 Looking to find out about Buddhism and meditation?