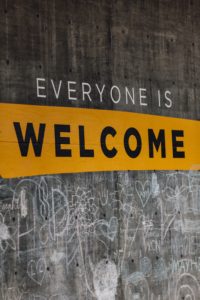 Whether you're looking to find a little peace, enrich your life or find a meaningful spiritual path, you'll find something here for you.
We are online and offer you an introduction to meditation through Wednesday evening sessions (7:30pm – 8:30pm) or sign up for our 6 week intro course for a more in-depth exploration of Buddhism and meditation.
Some people find their way into meditation via yoga or other body based practices. We offer Body Dharma (mindful yoga) classes that link bodywork and our meditation teaching. Suitable for both complete beginners and those looking to find ways to integrate these two areas of practice.
We're keen to develop a culture of generosity so there is no charge for these sessions, but we'll invite you to give what you can.
Join us for one of our classes integrating body-based practices with meditation. This gentle form of bodywork is appropriate for those with a range of experience and abilities.
If you're aged 18 – 35 then come and meet other Buddhists or 'Buddhist curious' people around your age. Our main event is the first Friday of the month! We socials and meet ups in between.
Uncover genuine ease, contentment and meaning in life through exploring profound yet simple teachings. Come together with others to learn, discuss and discover the means to uncover how to become the change you want to see. No experience of Buddhism or meditation required.
Awareness is Revolutionary! Join others in deepening your experience of life and equipping yourself with tools for life.
Sometimes it can be useful to practice in a context with people who have had similar experiences within society. If you're a person of colour and this interests you then do take a look!