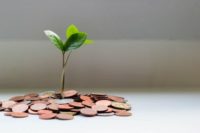 Our Centre is financially independent and only thrives because of an ongoing flow of generosity from individuals like you. We have no external source of income.
Your donations continue to support the Centre Team and pay the ongoing costs of the Centre building. We are currently facilitating our classes online to ensure we all continue to have access to the Dharma, and to maintain the cohesion of our Sangha. We hope you are tasting the positive effect of participating online and will want to help support us through your generosity.
We hope you will want to give now, if you are able, not only for yourself but for the benefit of those who are here tomorrow, those who have yet to know the gift of the Dharma and also to ensure, at some point, we can reopen the Buddhist Centre doors and welcome all to come and taste the support and inspiration of the Dharma in the company of Sangha. (scroll down to see why others give)
Click an amount below to set up a Direct Debit online via GoCardless or use Paypal.
£5 a month £10 a month £15 a month £20 a month
£25 a month £30 a month £35 a month
£40 a month £50 a month £60 a month
Should you wish to donate an alternative amount or to change your direct debit, please email finance@bristol-buddhist-centre.org and we can set up an alternative payment plan for you.
For UK taxpayers filling in a gift aid form means we can claim an extra 25% on your donation
Make a single donation to help the Sangha grow: 
Click an amount below to set up a Direct Debit online via GoCardless or you can use Paypal.
For other amounts, please email maureen@bristol-buddhist-centre.org and she will set it up for you.
Some of our regular donors say why they give:
"I give to the Buddhist Centre because I know that they give back an awful lot more, to me and to every other person who goes there, whether they attend regularly or just now and then. It's not really possible to put a value on what the Centre provides; the friendships, the warm welcoming atmosphere, the teachers and, most importantly, the opportunities to discover the Buddhist teachings. I don't think there is anywhere else like it in Bristol and I know whatever is happening out in the big, wide world, the Buddhist Centre has got my back. It's a special place that we need to cherish look after." Michael
"The insightful teachings, experienced guidance and warm-hearted community offered by the Bristol Buddhist Centre has become a cherished part of my life, and I am aware that this is only possible due to the generosity of all those taking part; I feel honoured to be a part of that." Louis
"I give to the Centre for two reasons: primarily it is to sustain the existence of a place of peace and security and opportunity  to develop as people, in a world of threatening circumstances and constant challenge.  My other reason is that I can receive the benefits of the place and the people and the learning opportunities to enable me to thrive."  Daman
"I like to give a regular donation to the centre as its been a significant part of my life and has changed me in ways I couldn't have without it. I hope by continuing to support the centre in this way, it remains available to others who may have lost hope in life and they too find ways to transform and experience the joy felt in childhood once again"  Cari"I am giving to the Buddhist Centre at this time as it is such a valuable and rich resource and opportunity to connect in these very challenging times. For my self I believe building community and nurturing friendships are such a lifeline. I have especially appreciated being a part of sangha circle, relating in a real way and attempting to go beyond those views that can so get in the way of ' true relating'. " Dharmamrta