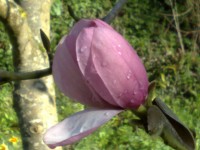 The Healing Rooms is our complementary therapy space situated on the top floor of the Buddhist Centre.
The Healing Rooms is a peaceful space offering a wide range of therapies to care for physical and emotional well-being. We have three treatment rooms.
To find out about the range of therapies on offer and how to contact therapists, please contact us:
Healing Rooms website: https://healingroomsbristol.co.uk/
Email our Co-ordinator: healingroomsbristol@gmail.com
Please note that the Healing Rooms are only accessible up a staircase. However, some therapists may be able to organise to treat you in another accessible venue if you are unable to climb stairs.
The Healing Rooms
162 Gloucester Road
Bishopston
Bristol
BS7 8NT
e: healingroomsbristol@gmail.com
w: www.healingroomsbristol.co.uk