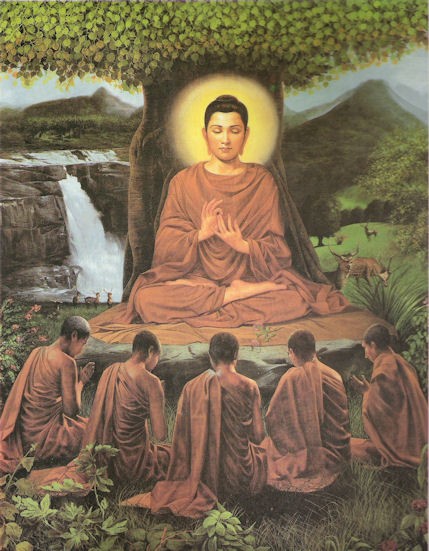 This year, to celebrate Dharma Day (marking the Buddha's first sharing of the Dharma with his friends) we are having activities throughout the day from early morning until late in the eve. Drop in to any of the sessions or come to the whole thing! (programme below).
The theme of the Heart Sutra will be running throughout the day
Open to order members, mitras and those who have done intro courses with us.
6.50 Doors open
7.00 Meditation
7.50 Doors open
8.00 – 8.40 Meditation (feel free to bring your own breakfast and stay for Dharma chat)
10.30 – 12.00 Regular yoga class with Cathi Wilson (open to all – there is a charge for this class)
1.00 – 2pm Meditation
2.30 – 4.30 exploring the Heart Sutra through discussion
4.45 – 5.30 Early eve meditation
7.30 – 10pm Sangha Night
10.15 – 11pm (approx) Late night full moon puja