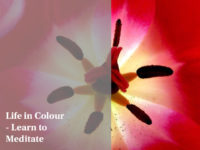 The Buddha's reputation is as an exemplar of peace and kindness. The Buddha addressed his teaching towards each person according to their needs and this is what the Triratna Buddhist Community continues to do.
During the morning you will be led through three meditation practices:
the Mindfulness of Breathing,
walking meditation
the Metta Bhavana (cultivation of loving-kindness).
These practices focus on developing calmness, integration, positive emotion, and insight into human potential.
Full instruction is given, including how to find a comfortable way to sit for meditation. Plus an opportunity to ask questions about any aspect of Buddhism or our community over a cuppa.
Whether you are new or familiar with Triratna meditation practices, you are very welcome – you might experience something fresh!
The object of meditation is to transform oneself, not to have good meditations.  – Sangharakshita
Dates for 2020
22nd Feb
21st March
25th April
30th May
27th June
25th July
Frequently asked questions
How much does it cost?
We are developing a culture of generosity so there is no charge. Instead we invite you to give what you can. You don't 'have' to give anything, but we hope you'll be inspired to contribute to keep the class running. As a guideline, we suggest £15 for a Saturday morning class.
Do I need to book?
No need to book, just arrive shortly before 10am.
Do I need any previous experience of meditation?
No, these sessions are suitable for complete beginners.
Do I need to be a Buddhist?
No, meditation is helpful for many people – just bring curiosity!
Will I have to meditate for 3 hours?
No, the actual meditations are 20-30 minutes each. There's time for explanation and discussion.
What should I wear?
You don't need any special clothes for meditation, just wear comfortable trousers or a loose skirt so you can bend your knees. You can sit on a chair if you don't want to try sitting on cushions or a stool.
What do I need to bring?
You don't need to bring anything to the class, we have chairs and meditation cushions and stools, and give advice on sitting posture.
How can I learn more about meditation?
You can read a little about meditation on our Buddhism & Meditation page, but there's no substitute for coming along to try it out for yourself.