'Sensitive to the whole body…'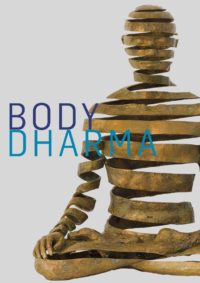 … is one of the Buddha's 'pith instructions'. What does it mean to us? How can we become more sensitive to the life of our body and breath?
In an exciting new development for the Centre we are offering a range of classes that integrate yoga and other body based practices with our meditation teaching programme.
All the classes listed are suitable for everyone and are taught by qualified body work practitioners with experienced meditation teachers who are members of the Triratna Buddhist Order.
Part of the generosity economy. Please wear comfortable, loose clothing for these sessions. 
No need to book – just come along to the first session
See individual classes below for more details:
Mon 10-12.00 (no class, 6 May, 27 May) New 6 week session starts Mon 13 May

 The emphasis is on releasing body and mind; combining yoga postures, energy flow, mindful breath work, reflection, stillness, ending with led meditation.We will work deeply yet gently as we explore weekly themes: Locating the heart~ softening heart ~ opening heart ~ fearless heart ~ releasing heart ~ boundless heart  You will be guided to notice, become curious about and open and release areas of tension and 'holding' as you come into a closer and more receptive relationship with body, mind and heart.
Michelle Healy is a trained yoga teacher interested in how life experiences manifest in the body and curious about what this teaches us & the opportunities this offers us for transformation.
NEW!

QiGong class with Padmadrishti – starts Tues 7 May 1-3pm
Qigong is a powerful healing art that involves gentle movements, meditation and breathing techniques.
We will be learning about different aspect of our physical and energy body such as grounding, alignment, connection, movement, relaxation and energy.
Together we will explore how the practice of QiGong and Meditation can flow into and support each other in view of deepening our Dharma practice.
Padmadrishti is a trained QiGong teacher and has practiced QiGong and meditation for over twenty years.  She also brings her experience of the mind-body integration through over ten years of working as a hypnotherapist.
These sessions are offered as an eight-week block, but you are welcome to drop in at any time.
QiGong is suitable for complete beginners and is meditative and gentle in its approach, helping to cultivate and rest into an energised calm. Please wear comfortable, loose clothing.
Fri 10 – 12.00

(

No classes May, 1st week June & 1st week July)

Body-dharma yoga is a 'still flowing' form of Hatha yoga that incorporates Vinyasa flow, Scaravelli inspiration, somatic approach with a 'practical' mindfulness. These aid the integration of mind, body and spirit using the yoga of curiosity and letting go.
Trained yoga teacher Advayamati brings his experience of many years practice, leading workshops and retreats that combine shiatsu and energy work with teaching Buddhism and embodied mindfulness.
NB – Thursday class has now finished for the time being