Breaking news! From May – our sessions will move to Weds eve – 1st session Weds 5 May and then the 1st Weds of the month after that.
About these sessions: We run meditation and buddhism evenings for those 35 and under. There are also walks and meet ups too. The events are set up by the Bristol Young Buddhists team and supported by an experienced Buddhist. There is a mix of meditation and talks, along with a chance to chat about yourself and your life.
This space is about making friends, growing our community, practicing meditation together and learning about Buddhism. The aim is to make Buddhism relevant to our everyday lives. So if there's anything you want to hear about then do let us know!
Open to those who have completed an introductory course or understand the meditation practices
There is no cost to come along, but we do ask for a donation to help keep us going.
You can join us any time from 6:45 pm onwards if you'd like to say 'hello' to the other folk there. We'll start the evening proper at 7.00 and it will run till about 9.00 pm. We're currently meeting via zoom: https://us02web.zoom.us/j/84991472529
The team is Hannah, Esme and Jamie. We would love to see you!
Any questions then do get in touch at bristolyoungbuddhists@gmail.com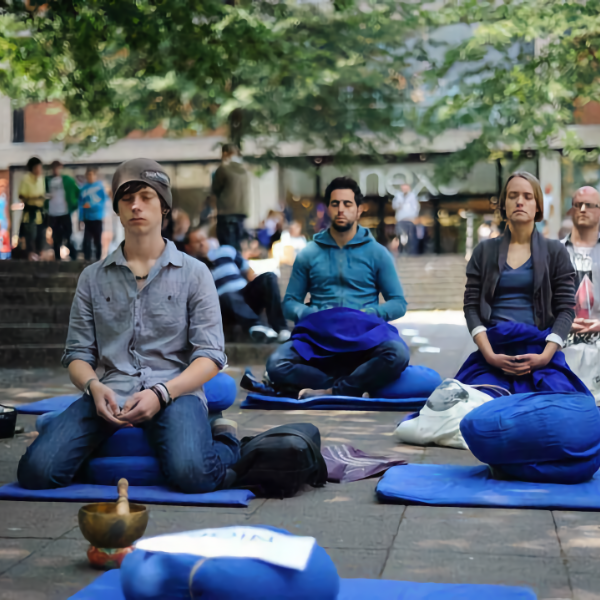 Connect with younger Sangha around Triratna here
or join the sub 30 Weds meditation with wider Triratna here