Future full moon pujas are in discussion! Watch this space…
Buddhism requires you to practice with the whole of yourself. Not just the mind in meditation. Your body and emotions are brought into play to really embody your practice and transform your world.
Traditionally rituals (pujas) are held on the full moon.
Upcoming Events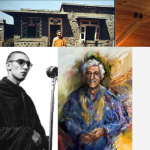 7:30pm - 9:00pm