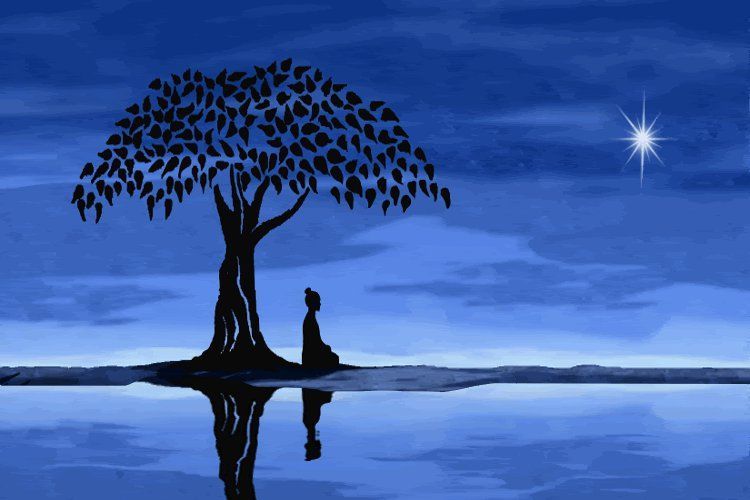 Exploring Buddhist Teachings on a lively evening of talks, discussion, meditation and ritual. Open to everyone already practising regularly at this or another Triratna Centre (familiarity with mindfulness of breathing and metta bhavana as taught in Triratna assumed)
The evening programme starts promptly at 7.30pm – arrive from 7pm
no need to book
You can listen again to talks, or catch ones you missed here
24 Oct – new series starts with Dhivan:
The Pāli canon is a large body of texts that constitute the only complete surviving set of early Buddhist scriptures. It contains collections of discourses (suttas) by the Buddha, as well as texts on monastic discipline (vinaya) and texts that analyse the teaching in detail (abhidhamma). Over the course of four sangha nights, Dhivan will introduce us to the Pāli canon by way of presenting four classic short discourses by the Buddha. Although the teachings in these discourses are 2,500 years old, they are still relevant to us today – the human situation hasn't changed that much, there is still old age, sickness and death, and the human mind works much the same as it ever did, tangled up in suffering due ignorance and desire.
Week 1, 24 October: The Discourse to the Kālāmas, in which the Buddha gives a group of enquirers some sound advice on how to judge the truth of religious teachings, and how to live in a way that is authentic and true.
Week 2, 31 October: The Discourse on the Turning of the Wheel of the Dharma, in which the Buddha preaches his 'first sermon' to his former ascetic companions, on the four noble truths and the eightfold path.
Week 3, 7 November: The Discourse on the Not-Self Characteristic, in which the the Buddha continues to teach his former companions, this time about the absence of any enduring, fixed self in human experience, and how that helps.
Week 4, 14 November: The Discourse on How Everything is on Fire, known as the 'third sermon', in which the Buddha explains how sense-experience is as if on fire, and how we might try to put out the flames.
Each week there will be an introduction to the discourse, then a reading of it together in translation, and some discussion. Together these four sessions will give you a taste of what treasures have been preserved in the Pāli canon from among the teachings of the Buddha. Come along and see for yourself!