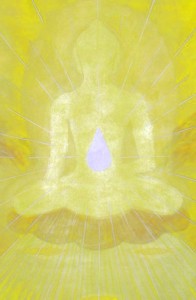 12 June: Buddhist Action Month: 'Revisioning our Relation to the World' with Bhadra  Talk
5 June: Ratnasambhava's delight with  Amalavajra Guided Katanyata Bhavana (cultivation of gratitude) meditation
15 May: The Brahma Viharas with Prajnamati Handout / Talk / Mudita Exercise / Guided Karuna Bhavana
8 May: Celebrating the Positive with Prajnamati Handout / Talk /Guided Meditation
17 April: Listen to Kulajalini's talk and meditation.
10 April: self metta with Kulajalini Talk Exercise
3 April: Celebrating Triratna Order 50th Birthday with 50 voices: Talk
Satyalila shared some glimpses into the vision and the (sometimes messy!) unfolding of what began on 7 April 1968 when Triratna Buddhist Order was founded.  The talk includes a sneak preview of the 'Fifty Years, Fifty Voices' project, she's been working on since last year and how Sangharakshita's Complete Works are a vital part of the story.
27 March: Introducing positive emotion and Ratnasambhava with Prajnamati and Kulajalini Handout / Talk
Integration and the Realm of Akshobya
20 March : Sarah leaves for ordination – (Jvalamalini, Jen and Beth). Akshobhya mantra.  Metta sutta.
13 Mar : Taranita with 'The Buddha's Life as a Journey of Integration'.
6 Mar : Karunavapi with 'Commitment and Doubt'.
27 Feb : Jvalamalini with 'Vajra: Symbol of Integration'.  and the talk by Sangharakshita that Jvalamalini mentions
20 Feb : Subhadramati with 'Lion's Roar: Why Integration = Love'.
6 Feb : Unfortunately Bhadra's talk didn't record but here's the write up: The mandala of selves and the mirror
30 Jan : Dayajoti with 'Calming the Restless Mind'.
23 Jan : Jvalamalini with 'Touching Earth – Introducing Akshobya and Integration'.
16 Jan : Jvalamalini with 'Mandala of Practice – a Map for the Journey'.
9 Jan : Karunavapi with 'Mandalas: Mythic and Personal'.