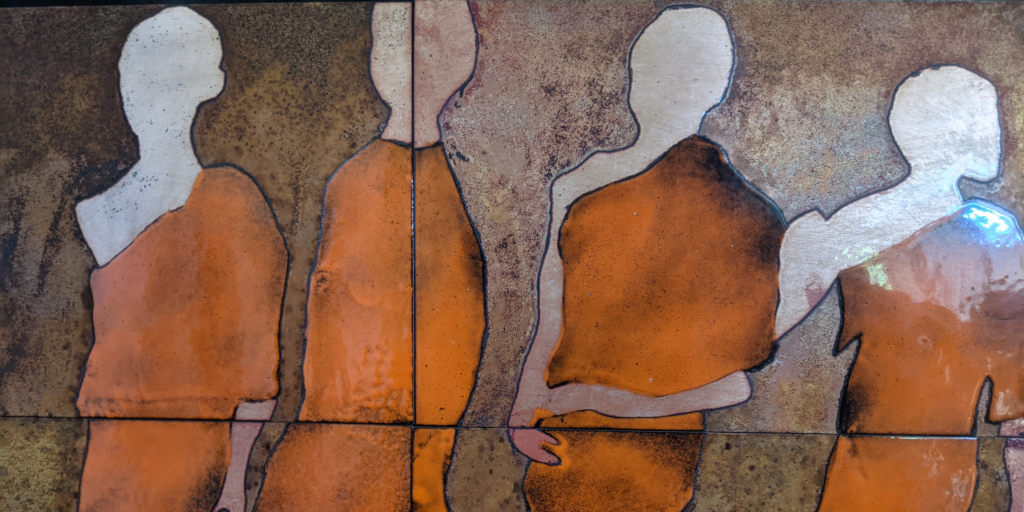 Sunday evenings | 7:30 – 9pm | No sessions in August
Sangharakshita places great emphasis on building Sangha. We are social creatures so finding ways to connect and move out of isolation is vital for our well being.
In the spirit of wanting to reach out and meet you, Bhadra and Dharmamrta invite you into a facilitated circle every Sunday evening from 7.30 to 9pm. We hope you will find this meeting resourcing through simply being with the Sangha. We will start with a short guided meditation to make contact with our felt experience, to tune into what is really alive within us. From there, we will be invited to simply be and listen, or to talk from that aliveness, to be heard and be seen. Everyone is welcome whether you feel you are new or experienced in relation to the precious jewel of Sangha.
Join Zoom Meeting
https://us02web.zoom.us/j/86462849963
If you have problems with Zoom, email us and we will try to help techsupport@bristol-buddhist-centre.org