Sangha Night
Tue Jul 11th 2023 7:30pm - 9:30pm
This event has already happened.
This event has already happened.
by donation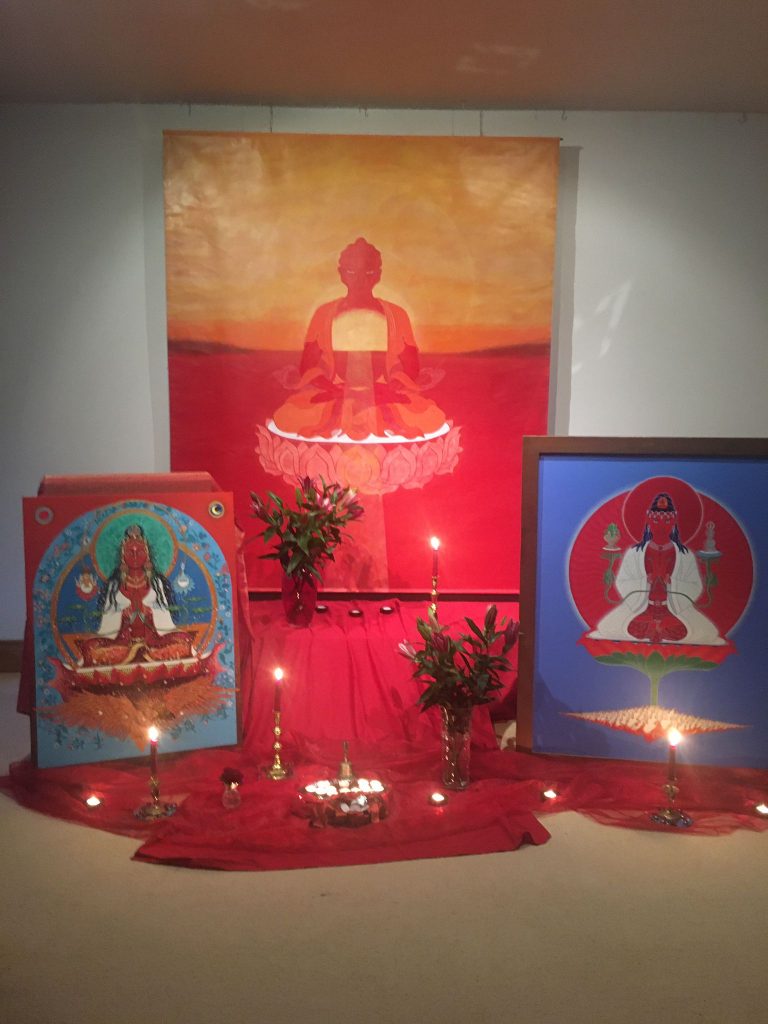 Nirajadhi continues her sharing of her relationship with Pandaravasini (a female buddha figure), which is reflected through the commissioned painting in this image (on the lefthand side of the photo).
On this evening, she will be leading a very rich puja in devotion and reverence to this figure and all that she symbolises… 'red magic, fire magic, lotus magic..."
Arrive from 7:15pm for a 7:30pm start.
For those who have completed an intro course at any time.
---
Please do give for the classes and events you attend. Every financial gift is appreciated, and it is with your generosity that our centre is here and thriving.