Sangha Night
Tue Jun 6th 2023 7:30pm - 9:30pm
This event has already happened.
This event has already happened.
by donation
'from the ashes of my failings,
may I be reborn on wings of light'
A reference to the phoenix from Vessantaras puja to Pandaravasini- 'the white robed Prajna of discriminating wisdom'.
Nirajadhi who first encountered Pandaravasini in 2004 has much to share about her experiences with her over 5 years of annual retreats in her realm. This phoenix is part of the painting she commissioned in 2007 from Aloka as an expression of her relationship with this figure.
Come along to Sangha night on June 6th to see this painting and to hear more from Nirajadhi about this.
Arrive from 7:15pm for a 7:30pm start.
For those who have completed an intro course at any time.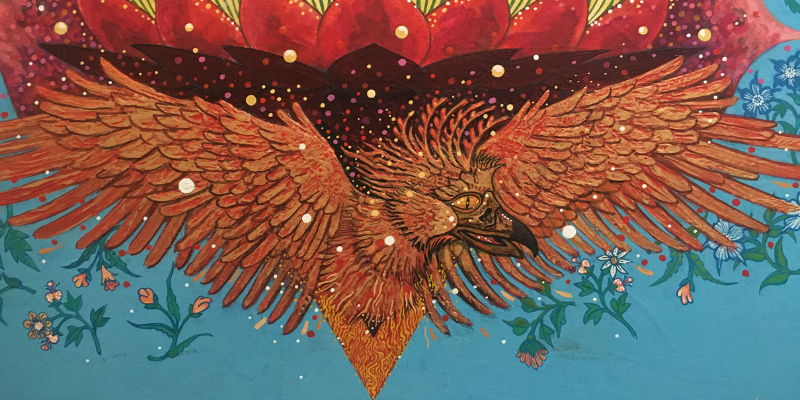 ---
Please do give for the classes and events you attend. Every financial gift is appreciated, and it is with your generosity that our centre is here and thriving.