Sangha Night
Tue Mar 21st 2023 7:30pm - 9:30pm
This event has already happened.
This event has already happened.
by donation
Join me for an evening with the Queen of Abundance. Mamaki is in town, inviting all of us to feel the warmth of the sun in our hearts on this spring equinox. 
Feel free to come wearing your jewels and yellow adornments as we meditate, listen and explore together.
With Samasuri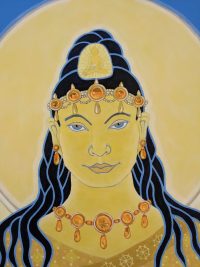 ---
Sangha Night is for the community (anyone who has done the intro course, or has been to the introductory classes for a number of months) to get together to talk, meditate, hear the teachings of the Buddha and discuss them.
We are here today because the people before us have generously given to keep us going. All our classes are run on donations which means everyone, regardless of income, can learn about Buddhism and meditation. To keep this revolutionary approach going, please do give. Thank you.