Bristol Buddhist Centre is a place of practice for those who have decided to go for refuge to the Buddha, the Dharma – his teaching, and the Sangha – the community of his followers.
A Mitra (a Sanskrit word meaning 'friend') has decided that s/he is a Buddhist, and wishes to practice Buddhism within the context of the Triratna Buddhist Community, and has marked this in a simple ritual.  If you're interested in becoming a mitra, read this booklet and talk to any Order member.
Order Members (aka Dharmacharins – 'Dharma-farers') have been recognised, at their ordination ceremony, to be practising effectively.
Mitras have the opportunity of a four year Dharma Training Course. There's a group for mitras on The Buddhist Centre Online. If you'd like to discuss becoming a mitra, talk to
Some events at Bristol Buddhist Centre are dedicated to the expression and development of Buddhist practice by Order Members and Mitras:
… a chance to encounter Sangharakshita through the Complete Works The second set of volumes of Sangharakshita's Complete Works has now been published and once again Dhivan and Satyalila will offer some half-day study sessions this autumn for Mitras, Order Members and friends interested in becoming Mitras. It's an opportunity to get a sense of […]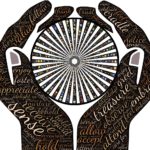 Simply Being A weekend of meditation and discussion with Tejananda, who will once again be sharing his inspiring perspective and approach to meditation. In his teaching he skilfully weaves the wisdoms of the Buddha mandala with the Triratna system of meditation. Open to all Mitras and Order Members.  10-5 both days. Please bring vegetarian lunch to share.