Sangharakshita & Blake, Eternity & Time
Sat Oct 30th 2021 2:00pm - 4:30pm
This event has already happened.
This event has already happened.
by donation
Sangharakshita saw that the life and work of some Western poets, thinkers and mystics can offer a reflection of the principles of Buddhism – with the poet/artist William Blake being "one of greatest of these winged spirits." His fascination with Blake began in his teens – and carried on through seven decades, right up to his death on 30 October 2018. He felt passionately that Buddhism needs to learn to 'speak the language of Western Culture', if it is truly to take root and flourish in that culture. And he made frequent references to Blake in his teachings, especially when talking about the importance of vision, imagination, friendship and energy.

Blake's vision transcended space and time and is as relevant (if not more relevant) to us now as it was when he lived (1757-1827). Two well-known verses give us a glimpse of this:

To see a world in a grain of sand,
And heaven in a wild flower.
To hold infinity in the palm of your hand
and eternity in an hour.

and

He who binds to himself a joy
doth the winged life destroy.
He who kisses the joy as it flies
lives in eternity's sunrise.

In this session , Satyalila will give an introduction to William Blake – and Sangharakshita's connection with him (which started 'per courtesy of Tooting Public Library' in the early 1940s.) We'll explore why 'eternity', as Blake communicated it, is so important in the Dharma life – and we'll take time to stop, notice and, if we wish, write our draw our responses to what's being explored. (You can take part in this whether you're at home or in person at the Centre.) There will also be time for questions/discussion and (optional) sharing.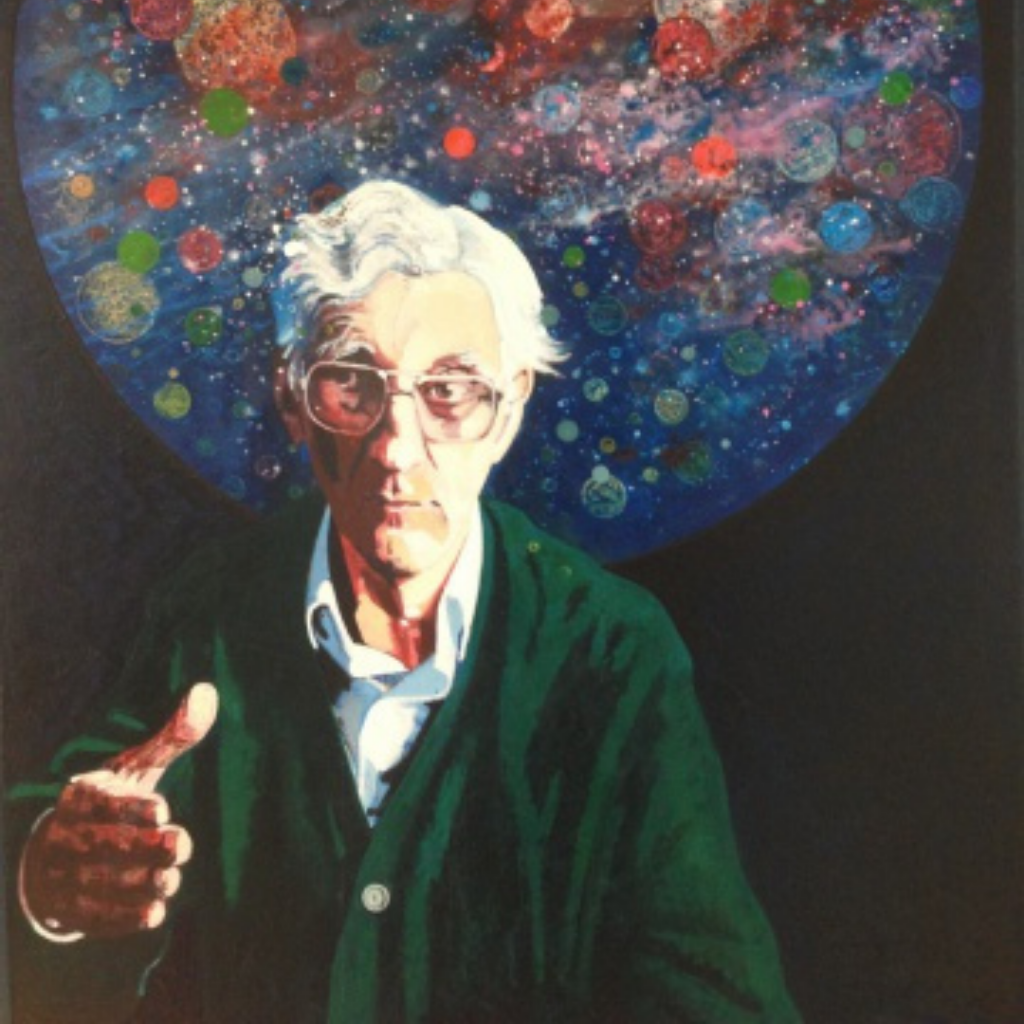 The Dharma is a dialogue that can happen in many ways, with a 'call' and a 'response' happening all the time. This session offers a glimpse of a vision, a 'call' from dimensions beyond the mundane cycle. Come and see!
This image of Sangharakshita as 'Mythopanic Psychopomp' was painted by the artist Aloka and could be said to depict Sangharakshita as a 'guide to the beyond'.

Prajnamati and Satyalila compiled a Triratna Blake Reader a few years ago. This includes Sangharakshita's essay 'Buddhism and William Blake' and extracts from his writings, talks and seminars on key themes. It's available as a free PDF here or in hard copy on the day or from Lulu.