Sangha Night
Tue Oct 12th 2021 7:15pm - 9:30pm
This event has already happened.
This event has already happened.
by donation
Who is Dr Ambedkar, and why is he so important to our Sangha?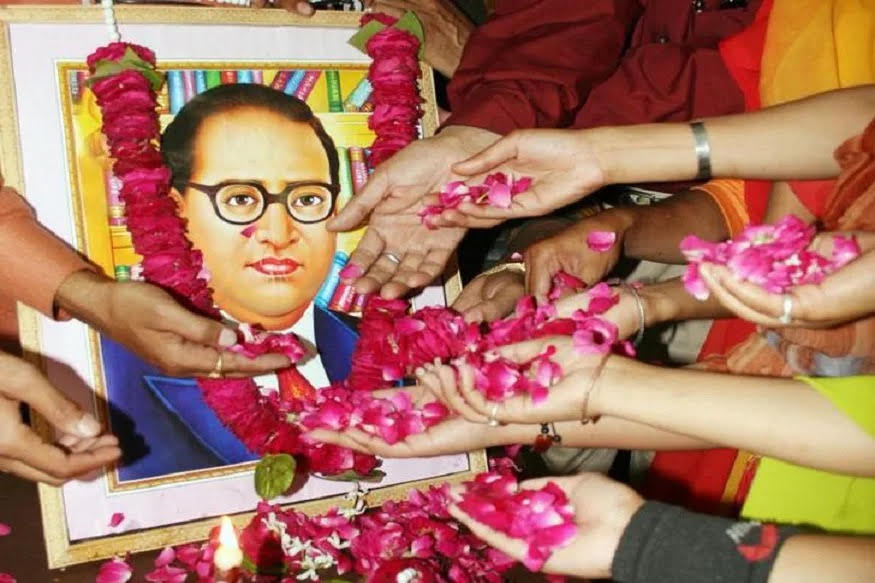 Dr B. R. Ambedkar is a pivotal figure not only in the Triratna Buddhist community but also to the history of modern India, for the propagation of Buddhism in India, and his social and political work for the Dalit community (formerly known as the "untouchable" caste).
Ambedkar went on to gain degrees from both the UK and the USA, and he said of himself that he could have had an easier life based in those countries, but that he chose to remain in India in order to devote himself to the uplift of his people. Following India's independence in 1947, Ambedkar was invited to serve as the nation's first Law Minister, and also went on to write India's new Constitution. These would be honourable achievements for anyone, but was absolutely unheard of before for someone from a Dalit background.
In 1956, Dr Ambedkar converted to Buddhism along with 380,000 of his followers, giving them what they themselves described as a sense of freedom; not just a nominal change in religion but a collective transformation and uplifting. When Dr Ambedkar died six weeks later, our teacher and founder Sangharakshita was in Nagpur, and gave talks and initiations to Ambedkar's bereft followers, supporting the revival of Buddhism in India to continue. Did you know that today one third of the Triratna Buddhist Order is based in India, known as the Triratna Bauddha Mahasangha?
Join the Bristol Buddhist Centre online for our sangha night on Tuesday 12 October as we celebrate Dr Ambedkar Day by connecting up with the Indian sangha – with talks by Vidyavardhini, Tarahridaya and Abhayanavita about the life and example of Dr Ambedkar, and their own personal connection with him.
Vidyavardhini is the Triratna Youth Coordinator in India. Tarahridaya works in the Ordination Process Team and with youth GFR Mitras. Abhayanavita works predominantly with gender training, with men & women from scheduled & tribal caste, educating on all aspects of their lives, including domestic violence & women's education.
All dana from the event will go to the speakers for their work in the Indian Ordination Team, which beautifully interweaves the spreading of the Dharma with meeting the practical needs of the community, particularly in their emergency responses to Covid-19.
The Bristol Dana Appeal: Please give what you can: https://futuredharma.org/bristol-appeal/
We are aiming to raise £1500