Celebrating Sangharakshita's 'Guides From Beyond'
Sat Oct 30th 2021 7:15pm - 9:15pm
This event has already happened.
This event has already happened.
by donation
An evening of readings, chanting and puja.
Bhante Sangharakshita sometimes used to speak of his sense that the Triratna Order and Movement was founded not so much by him as through him, which is to say he had a sense of something greater than him (ie the bodhicitta, not a being) working through him to manifest in the world.   

In 'My Relation to the Order' (p6) he says " there are times when, far from feeling that it was I who took on the responsibility, I feel that it was the responsibility that took on me".  Vessantara talks about his experience of these 'Dharma qualities' coming through Bhante in his Fifty Voices interview .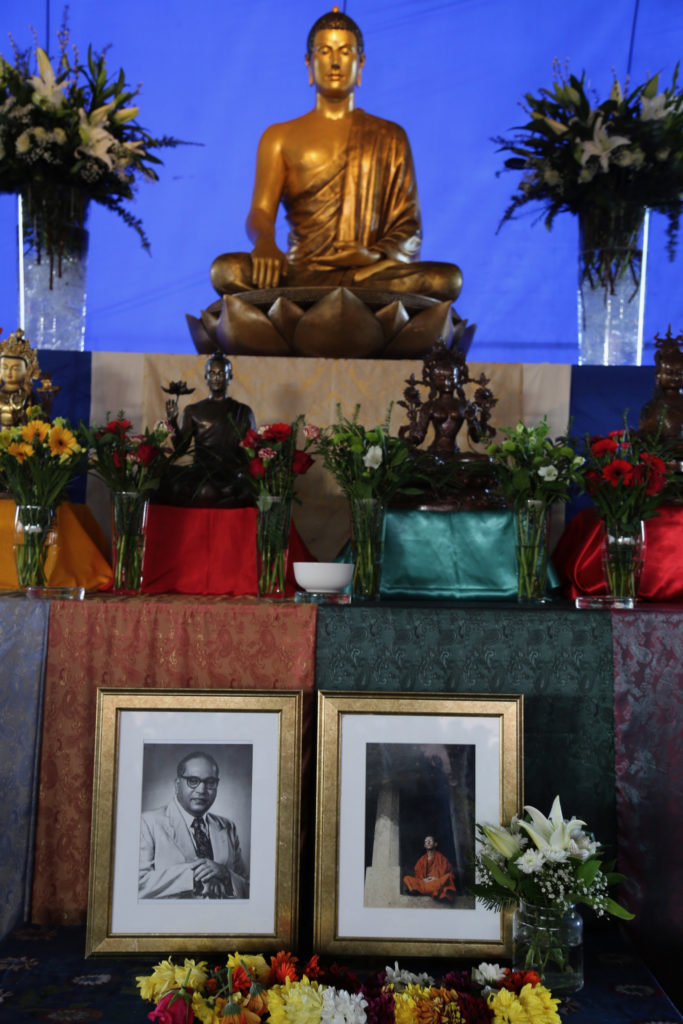 Sangharakshita asked that we chant the mantras of five key Buddhas and Bodhisattvas after his death: Green Tara, Manjushri/Manjughosha, Amitabha, Padmasambhava and Shakyamuni.  We could understand these as being the archetypal embodiments of that 'energy' of bodhicitta working through him. Or, to borrow a phrase from Rumi, 'guides from beyond'.  

So we'll celebrate Sangharakshita's 'guides from beyond' with an evening of readings and ritual on Saturday 30 October 2021 – the third anniversary of his death.

If all this sounds mysterious, well, it is!  It's something to be experienced rather than rationally described, so if you're curious do come and join us.  Book your place in the shrine room now!  (We hope to offer it as a hybrid event also, but this is dependent on technical support being available – if it is, we'll post a zoom link for the session a day or two beforehand.)