Introductory Weekend Retreat
Fri Apr 28th 2023 4:30pm - 4:00pm
by donation
Introductory
Introductory Meditation
Retreat
28th – 30th April. Arrival from 4:30pm on Friday, dinner at 6:30pm. Departure 3:30pm Sunday.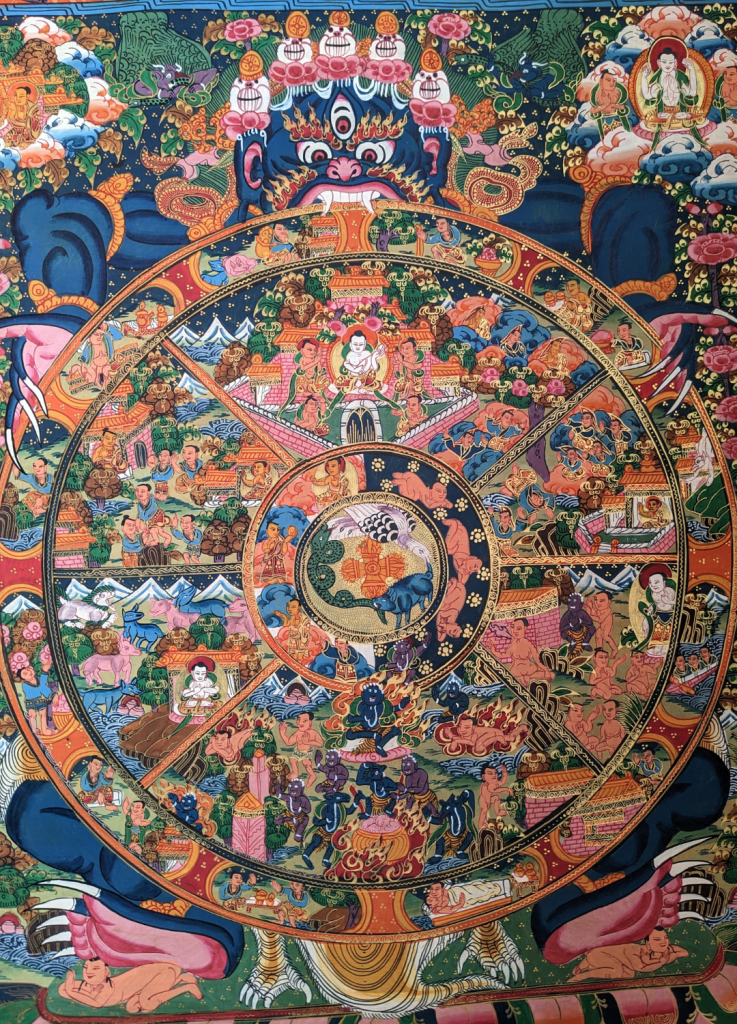 The Wheel of Life
On the weekend we will be looking into the Tibetan Wheel of Life, a  rich and colourful symbol of the human condition.  It reflects, as in a mirror, both our obstacles and our potential to overcome them.    And we meet a series of Buddhas, each bearing gifts and showing us the way to freedom.
---
A weekend retreat is a great chance to get away into the countryside and practice
meditation and Buddhism with others.

This retreat takes place at Anybody's Barn in the beautiful Malvern Hills. It is a
retreat location that the Bristol Buddhist Centre has been using for many years. The
Barn is surrounded by beautiful countryside and there will be an opportunity to go for
walks and explore the local area.

We will meditating and practicing together as well as cooking and living together.
The accommodation is in small shared dorms.
Led by two experienced teachers.

–The retreat is eligible for anyone who has done both our intro and follow on courses
(if in doubt please ask). Limited spaces!
-Full rate: £95; Concession: £75 (students/unemployed)
–TO BOOK: Email info@bristol-buddhist-centre.org and make your payment
through our 'donate now' page. Leaving a note saying it's for the retreat when
prompted. If you would like to make a bank transfer instead then do get in
touch.
-Please note there is limited parking at the centre, so we will be in contact about car sharing.
Suggested extras to bring:
warm socks / slippers
notebook and pen
a warm jumper
towel
walking boots/trainers
snacks
(Bedding is provided by the retreat centre.)