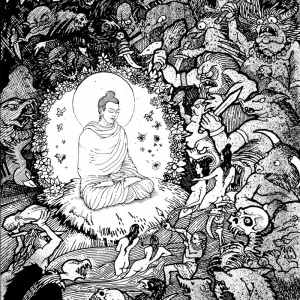 Here is an invitation to our 2018 International Triratna Practice Week! 
The plan is for as many Triratna Sanghas across the world to take part as possible so that we can be aware of each other practising together as one practice community, from Europe to the Americas to Australia and including India!
It's like the Urban Retreats we've enjoyed together in Bristol many times before: the week starts with a Day Retreat on Saturday 22 September (essential) and then we carry on with life normally with the emphasis on the retreat practice material.  We can have support in this with on-line talks and led meditations and also buddying up with another retreatant, meeting up where possible.  We then come back on Saturday 29 September for another Day Retreat partly to share how our week's retreat has gone.  If you're only free on the first Saturday, you can still take part without coming to this day if you are not free.
Each day runs from 10-5pm with Kulajalini & Prajnamati
Bring veggie/vegan lunch to share
Click here for info on thebuddhistcentre.com