Bristol Buddhist Centre is part of the international Triratna Buddhist Community.  We engage in a path of traditional Buddhist practice which has been working for over 2,500 years and which continues to be relevant in life today. We're living out a radical way of viewing ourselves and our world which allows for unlimited positive change.  We are a community of people dedicated to realising this vision together – for the sake of all beings.  Come and see for yourself!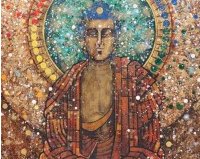 Buddha: Meditation: To take up Buddhist meditation is to introduce a powerful force for change in our lives.
If we change our minds, then the world changes too. Buddhist meditation can be the beginning of life's greatest adventure.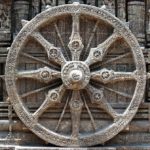 Dharma: Buddhism is for anyone who has an inkling their life could work better.
If we want to follow the path which leads to the end of suffering, it is essential that we have a good grasp of what it is the Buddha taught, the Dharma. We offer courses and classes that provide that thorough grounding.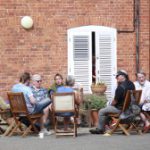 Sangha: The Buddha taught that 'friendship is the whole of the spiritual life'.
For us in Triratna, creating a friendly, vibrant spiritual community is an indispensable practice – whether you join us for one evening or the rest of your life!