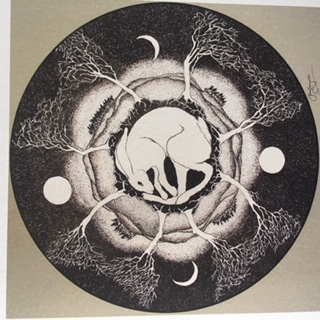 The Greening of the Heart

At the lovely Eastdown Centre in Devon.

As we move towards the darkest time of the year what does it mean for our hearts to green, our imagination to redden and to gaze into the blue distance.

Colours are one of the imaginations expressions of depth and feeling across many cultures and traditions.

Through guided meditation, ritual, myth & yoga we shall explore the significance of colour in Buddhism & alchemy and how this resonates in our own lives.
Open to mitras & dharmacharinis. Booking is now closed.