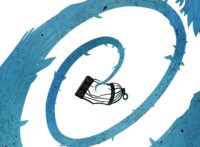 Under 35? Join our young sangha the first Friday of each month for an evening of meditation, discussion and just being. 
For March our Under 35s night is delving into Pingiya's Praises and relating it to our own experience. There will be meditation, bodywork and most importantly, a special guest! Karunavapi will be guiding us with her wealth of experience to help us go deeper.
Open to all familiar with Triratna meditations and those who have completed an introductory course at the centre.
Fi, Louisa, Polly, Catherine and Will
Other events around Triratna: