Bhadra will be facilitating three weekend events this year. You are welcome to come to just one or all three.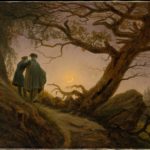 Each event will begin with some teaching input, then some pair work, moving towards working together as a whole group in 'process work'.
This is a direct method of discovering the living Dharma through our relational life. Just like any spiritual
practice it can be both challenging and liberating. You will be encouraged to go at your own pace and trust your own responsiveness. The hope in offering these events is that we create conditions for Sangha to be seen as a practice that can enrich our relational lives and reveal the Dharma through awareness of what happens in the simple act of meeting.
Book through the Centre as there are limited places for each event.
Dates:
22/23rd June. "Seeking what wants to be known"
28/29th September. "Articulating longing"