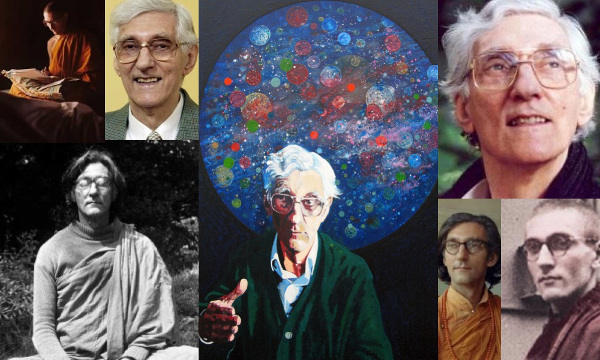 It's exactly a year since our teacher and founder Sangharakshita died. To mark the event we've decided to have a special day of practice – open to all familiar with our meditations.
We invite you to bring along your favourite short readings or poems by Bhante and we will aim to incorporate them into the programme. We will be chanting the mantras that Bhante asked us to chant on his death (Sakyamuni, Green Tara, Padmasambhava and Manjusri), listening to readings and meditating throughout the day.
Come for the whole day or drop in when you can. Doors will be open at 50 mins to the hour. Hot drinks provided but bring your own food!
8am first session (doors open 7.55)
4pm last session
The Weds lunch class will be part of the day's programme.