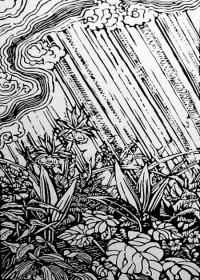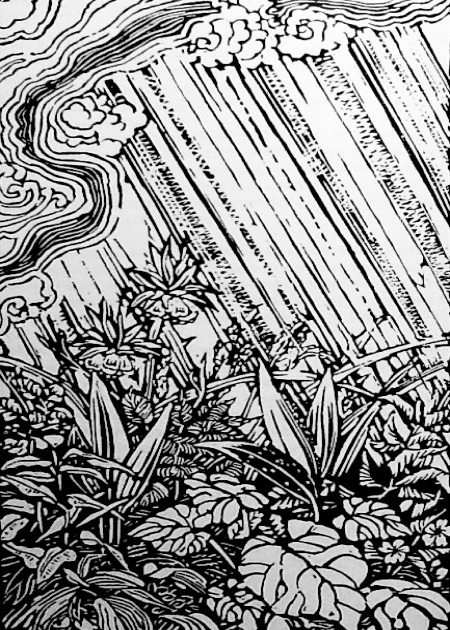 Pathways to the Beautiful Mind
Awareness and Wisdom are both qualities of the mind that is beautiful, clear seeing and free. These and other qualities of the 'kalyana' or ethically lovely mind will be explored throughout the week. We'll use the framework of the Satipatthana Sutta and the 5 spiritual faculties to cultivate receptivity to  beauty and truth while allowing the whole range of our experience to be known.
Our main 'pathways' will be through meditation, reflection, input, discussion and ritual.
This year our Rains retreat will run from Friday 26 April – Thursday 2 May.
We will start on the Friday eve at 7.30pm – doors open 7pm
We are fortunate to have Vajradevi joining us to lead the retreat this year.
Open to Order Members and mitras
A great chance to practice together here in our own Centre.  Why not take the week off and really immerse yourself? Or if that's really not possible, come to as many sessions as you can.
Programme 
Friday evening
7.00 Doors open
7.30 Dedication and introduction to the retreat.
Saturday to Wednesday 
7.15   Doors open
7.30   Meditation
8.30   Space
8.45   Breakfast and clear up, then prepare lunch
10.00 Morning Teaching / meditation/ discussion
12.45  Space
1.00    Lunch and clear up
2.30    Work period and cook dinner
4.00    Afternoon Teaching /Meditation/discussion
5.15     Space
6.00     Dinner and clear up
7.30     Meditation/ puja
9.30    End
Thursday
7.15   Doors open
7.30   Meditation
8.30   Space
8.45   Breakfast and clear up, then prepare lunch
10.00 Concluding Teaching / meditation/ discussion
12.45  Space
1.00    Lunch, clear up and final ritual