This is an opportunity to meet Sangha friends and enjoy the outdoors together. We will split into smaller groups, not larger than 6 and can have a rest & reshuffle half way through.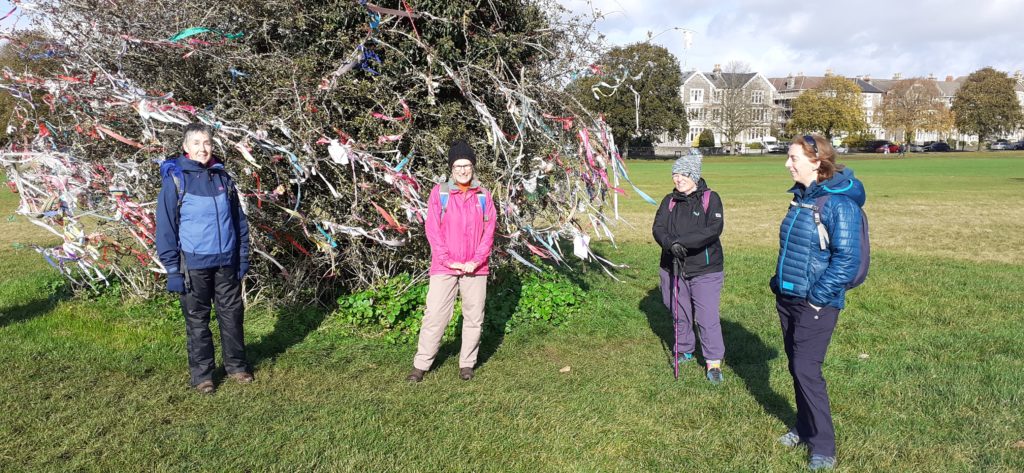 When: every 2nd and last Monday of month, 11-12:30
Covid guidelines permitting.
2020 dates: 9+30 November, 14+28 December
Where: meet on grass left of Retreat Cafe on Clifton Downs, Bristol by Water TowerBS9 1FG ( public toilets are nearby). Different locations in the pipeline for 2021.
Please confirm your attendance by text by 10 am on the day (at the latest) for contact tracing & bring a face covering in case of incidents or if you might want to have a coffee or lunch at the café after.
Text either: Beate: 07768181724 or Trisha 07751214501 to confirm attendance or if you have any questions.
Trisha and Beate will be there from about 10:30 to greet people. Hope to see you there.