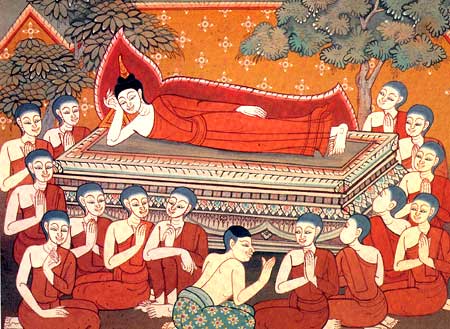 Each month we gather together on the full moon in the same way that the Buddha and his disciples did in ancient India. A session of meditation, puja, chanting and reflection. (sometimes the sessions are not in the evening!)
Sunday 9 Feb:
Join us for a special full moon puja in February as we approach Parinirvana day. Through shared ritual we will evoke the final days of the Buddha's life, leading up to his full and complete enlightenment at death. Together we will draw out the significance of his last teachings and explore what these timeless insights mean to us today.
Arrive at 19:15pm for a 19:30pm start.
Next dates:
Monday 9 March:
7.30pm (doors open 7.15)