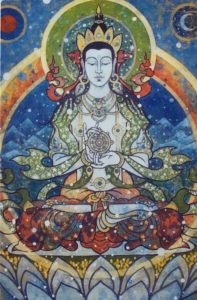 Vairocana and spiritual rejuvenation
Solstice ritual at the buddhist centre, invoking spiritual renewal and regeneration.
The light in our hearts.
The heart of the mandala.
Offering light.
What do you need to let go of in order to let in something new?
What is our light that we want to fan the flames of?
Including renewal ritual around fire outside so please bring suitable clothing according to weather.
We will end the evening sharing chai. You are welcome to bring vegan nibbles if you wish.
with Karunavapi