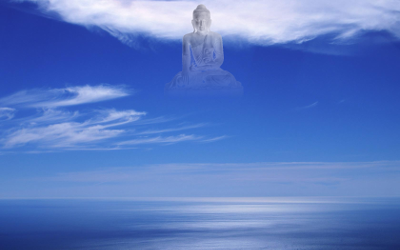 These popular Saturday morning sessions are a great way to take your meditation practice further if you already have an established meditation practice within the Triratna tradition.
This year we will be following the theme of the Triratna system of practice which is our theme at the Centre for 2018.
The class is intended for those who have an established familiarity with the forms of the meditation practices we teach, along with an interest in exploring ways of deepening experience in meditation.Consequently we ask for 3 years meditation experience of those attending the class. If you feel that you have the established familiarity and experience with meditation to benefit from the class but have not yet been practicing for that long, please talk to one of the team or email us at info@bristol-buddhist-centre.org
Abhayamaitri writes of her experience of attending a session in Dec:
I've not long returned from this morning's

Going

Deeper

session, and felt moved to write to you all to say what a fantastic morning it was. I was very impressed with how Dayajoti and Prajnamati have set up the mornings with a good mix of input, practice and a group meditation review, which worked really well. I was also impressed with their clarity and how skilfully they responded to people in the group, helping them to understand, connect more, come into

deeper

relationship with their experience, and to see the possibility of a point of freedom.  This is ,I think, only the second Saturday morning with them I have attended and really feel they are offering something of great value – a warm and open space for talking about and exploring meditation practice, beyond the level of beginner. Something everyone can benefit from.
Come and join us on the following dates:
20 Jan: Integration
10 Feb: Integration
10 Mar: Positive Emotion
21 April: Positive Emotion
12 May: Spiritual Receptivity Handout Talk Guided Meditation Exercise
9 June: Spiritual Receptivity Handout Talk Guided Meditation
7 July: Spiritual Receptivity Talk Guided Meditation
No session in August 
15 Sept : Spiritual Death Handout Talk
6 Oct: Spiritual Death Handout
17 Nov: Spiritual Rebirth
8 Dec: Spiritual Rebirth Handout Talk
Dates for 2019
12 Jan
9 Feb
9 March
13 April
4 May
8 June
13 July
7 Sept
12 Oct
2 Nov
7 Dec