Hello young people!
Join us – on the first Friday of each month  7.30 – 10pm
Next Time: We will be participating in the full moon puja with others from the Sangha at the start of the eve and then having time for tea, chat and cake afterwards – do come and join us!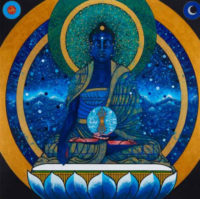 On our regular eves there will also be meditation & tea. Please feel free to bring cake to share
Look forward to seeing you there.
Open to all who are familiar with Triratna meditations and who've done a course with us and are under 35
 2018 dates:   2 Mar, 6 April, 4 May, 1 Jun, 6 July, 3 Aug, 7 Sept, 5 Oct, 2 Nov, 7 Dec – put them in your diary!
Fi, Louisa, Polly, Catherine and Will
Other events around Triratna: