At weekends we often have day retreats for meditation or Dharma study, or for particular sangha groups to get together.
Our three major festivals celebrate the Three Jewels and are opportunities for the whole Sangha to practise together. Buddha Day on the full moon of May/June celebrates the awakening of the Buddha, Dharma Day on the full moon of July marks his first communication of his awakened experience, and Sangha Day on the full moon of November celebrates the community of followers of the Buddha.
We also go away for weekend retreats in the countryside – info here.
… a chance to encounter Sangharakshita through the Complete Works The second set of volumes of Sangharakshita's Complete Works has now been published and once again Dhivan and Satyalila will offer some half-day study sessions this autumn for Mitras, Order Members and friends interested in becoming Mitras. It's an opportunity to get a sense of […]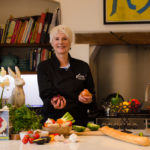 2 pm – 3.30 pm – Give peas a chance! – vegan workshop with Q&A  Recipe sources, product info, health and nutrition tips/resources and more – and their relevance to Dharma practitioners. Plus a chance to share questions, successes and challenges. All welcome, whatever your current dietary persuasion.There may be chocolate. Led by Jane Easton, […]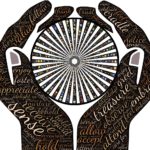 Simply Being A weekend of meditation and discussion with Tejananda, who will once again be sharing his inspiring perspective and approach to meditation. In his teaching he skilfully weaves the wisdoms of the Buddha mandala with the Triratna system of meditation. Open to all Mitras and Order Members.  10-5 both days. Please bring vegetarian lunch to share.
Under 35 and want to meet others in our sangha?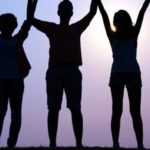 Buddhist Action Month STOP PRESS 4/7/18: BAM Dana Appeal for Warsaw – we did it!! Between us we've raised the full £2000 to help support Santaka teach the Dharma in Warsaw for two years! (In fact, money is still coming in…). This will be matched by our mystery donor so £4000 (and a bit) will head to […]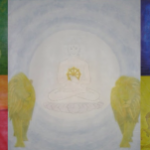 a series of rituals celebrating the 5 Buddhas and marking the pattern of the natural year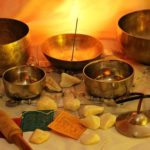 Join Karunavapi and Beth Jones for a session of Buddhist mantra, chants and songs. Harmonies will be introduced. As devotional practice, no experience or skill in singing is required. Sangha members are welcome to bring your own children. There will not be a separate activity organised for children.  In order to meet our safeguarding policy, […]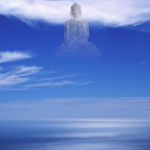 Saturday mornings for those with an established meditation practice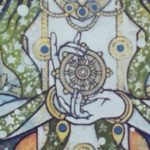 Celebrating communicating the Dharma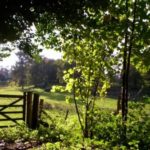 Opportunities to connect with the countryside, inner experience, and others in the Sangha.