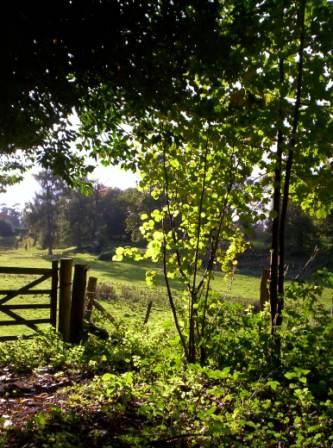 A new venture and opportunity to connect with the countryside, inner experience, and others in the Sangha.
Sunday 27 May – Coaley Peak (nr Stroud, Gloucs), approx 6 miles, led by Maitrimani
A walk along the Cotswold Way, taking a gentle ascent from Leonard Stanley up the escarpment to Coaley Peak, a sweeping open field with beautiful views across the Severn. We will pause here for a lunch-break during which we can sit on the grass and take in the view. The return walk will be along the same path. Part of the walk (about 20-30 mins) will be in silence. Tea and cake at Maitrimani and David's house when we arrive back. Meet at 11am at Maitrimani and David's house  (full address to be given to drivers nearer the time). Please bring a picnic lunch.
Sunday 8 July – Blaise Castle & Kings Weston (NW Bristol), approx 7 miles, led by Alison Mendoza
Please let Alison know on: sanghawalks99@gmail.com if you are planning to come on a walk, also whether you can offer / require a lift from Bristol or will join us at the start of the walk.
Walk leaders are needed in the months ahead so let Alison know if you're interested. Thanks