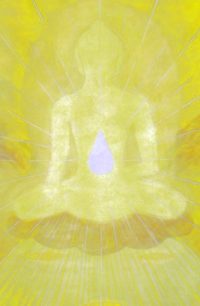 Training the Heart/Mind (citta) in Awakening 
What makes positive emotion truly unlimited, truly immeasurable? – An understanding and direct experience of the deeper causes of suffering, and how to be free of them.
Our annual 'at home' retreat for local Order Members and mitras, this year led by Vijayamala.
 During this retreat we will be looking at how to promote openness of heart alongside this feeling for the deeper causes of suffering.  So that we feel less separate and self concerned and our positive emotion can become all pervasive and unshakable!
The Lo Jong ('Mind Training') tradition provides practical advice, guidance and precepts to enable us to develop and deepen both the wisdom and compassion aspects of bodhicitta.  We shall explore some of these  instructions and take them into our meditation practice, using ways of exchanging with breathing (tonglen).
The whole retreat will take place in the Southern realm, warmed and encouraged by Ratnasambhava's all-pervasive radiance, great beauty and shared joy. The evenings will be given over to pujas, rituals and other celebrations of this.
There will be periods of shared open practice before breakfast. In the morning sessions there will be some guidance on tonglen and other aspects of heart training and in the afternoons we will look at the wisdom verses.
We very much look forward to welcoming you into this shared realm of practice.
Vijayamala has been exploring how to keep meditation alive and relevant for more than 30 years. She was ordained in 1992 and worked to set up and run Buddhist Right Livelihood businesses and communities for many years. For the last 12 years she has been focusing more exclusively on meditation practice. Since coming back from her 3-year retreat some years ago she teaches full time within Triratna
The 'rains' retreat has become a popular feature of our calendar when we have had the great good fortune to have some of Triratna's most experienced teachers visiting for a week and sharing their inspiration and practice with us. A great opportunity to go deeper into practice alongside the local Sangha. Why not take the week off work and make the most of it?
Programme:
Times doors will be open for you to arrive each day:  
6.50-6.55 am; 7.50-7.55 am; 8.50-10.30 am; 1.00-4.00pm; 6.00-7.30pm 
Friday eve 27 April
arrive 7:15pm
7.30pm  RETREAT STARTS
Welcome, Introductions,
8.00 Dedication and opening ritual
9.00 end of day
Saturday 28 April
7.00-7.50 Meditation
8.00 – 8.50 Meditation
9.00 Breakfast
10.30 Introduction to the theme and morning session
1.00 Lunch
2.00 Community time – Working/Relaxing together
4.00 Afternoon session
6.00 Supper
7.30 Puja/Devotional practice /evening mediation
9.00 end of day
Sunday 29 April – Wednesday 2 May
7.00-7.50 Meditation
8.00 – 8.50 Meditation
9.00 Breakfast
10.30 morning session
1.00 Lunch
2.00 Community time- Working/Relaxing together
4.00 Afternoon session
6.00 Supper
7.30 Puja/Devotional practice /evening mediation
9.00 end of day
Thursday 3 May
7.00-7.50 Meditation
8.00 – 8.50 Meditation
9.00 Breakfast
10.30  Final  session & Closing  ritual
1.00 Lunch
2.00 Retreat ends