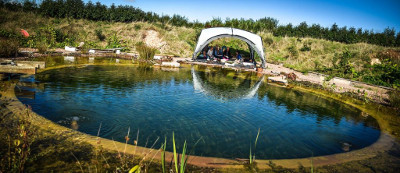 After the success of the last Bristol Men's Weekend Retreat at Adhisthana there will be another retreat this summer at the East Devon Forest Garden.
This is a great location for retreat. It is a beautiful place that also aims to be self-sustaining. The retreat will be camping based, a bit like Buddhafield. There are ample facilities for a retreat including a large shrine room tent, a large covered eating and activities area, a natural swimming pool, hot tub and an indoor kitchen area as well as further tented spaces. There is also limited caravan accommodation for those who don't feel up to camping, four in all.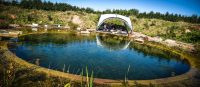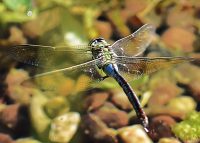 Sagaravajra, a Triratna Order member and founder of the garden, has put many years dedicated work into developing this environment and has for some years been offering it as a location for retreats and other events. He will be our host and will organise the food.

He will also give us a tour of the garden on the Saturday morning and explain its many fascinating features. We will be helping him out with chores to make the weekend run smoothly. The garden has ample space for personal camping, it was originally a large field. We will be following a simple retreat programme of meditation, meeting in groups and Dharma input.
The cost of the weekend will be £80 waged, £50 unwaged (includes all meals)
Open to all men who have done a Triratna intro course, or who come regularly to the Bristol Centre plus mitras and order members
A retreat is a great opportunity to deepen our practice of Buddhism and meditation as well as a great way to form friendships with other men coming along to the centre. The peace and quiet of the countryside as well as the simple life, some silence and a focus on practicing collectively all help to support this. A positive atmosphere builds up which helps us to relax and go deeper. I am a looking forward to this retreat and hope that you can join us.
Best Wishes,
Naravira