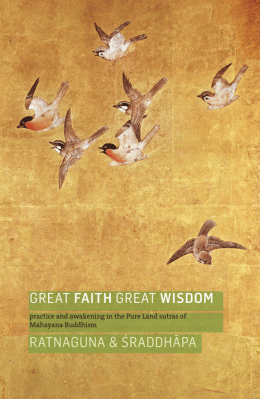 Awakening the Imagination with the Pure Land Sutras
On 26 July 2016 we hosted a special visit from Ratnaguna, author of The Art of Reflection and Great Faith, Great Wisdom. Jvalamalini interviewed him about his latest book – listen to the interview here.
Ratnaguna talks about his latest book here:
See also this beautiful webpage on this beautiful book!