The Three Bodies of the Buddha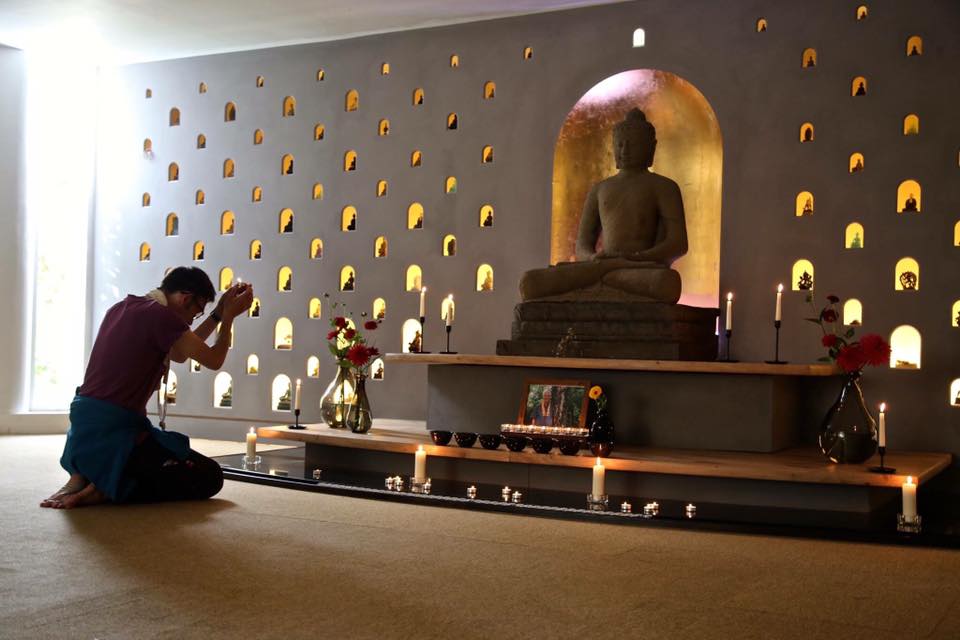 This year's big Sangha retreat at the lovely Adhisthana runs from Friday evening to Monday afternoon. These popular retreats are a great way to deepen connections with the local Sangha. This year our theme is:
The Three Bodies of the Buddha
The Buddhist tradition talks about 3 bodies of the Buddha (the Trikaya Doctrine): his earthly body, manifest in space and time; his clear light body or 'heavenly' body, that can appear in deep meditation and is reflected in the various Buddha and Bodhisattva figures of the 'archetypal plane'; and his absolute truth body which 'exists' beyond even time and space.
As this Big Sangha Retreat is also part of our celebration of Buddha day, we will be exploring who the Buddha is through seeing him as these 3 bodies of truth and hopefully coming to understand the Buddha and therefore our deeper ourselves more fully.
We will also be exploring what this teaching means and how is it of help for us understanding our own experience.
Open to local Order Members, mitras and those who have completed an intermediate course. You need to be 18 or over to attend.
Don't miss it!
Please book online – the booking fee covers our costs and is non-refundable. Booking Deadline Friday 25 May.

We'll invite donations on the weekend if you are able to give more…